Make Yours A Synclavier Christmas!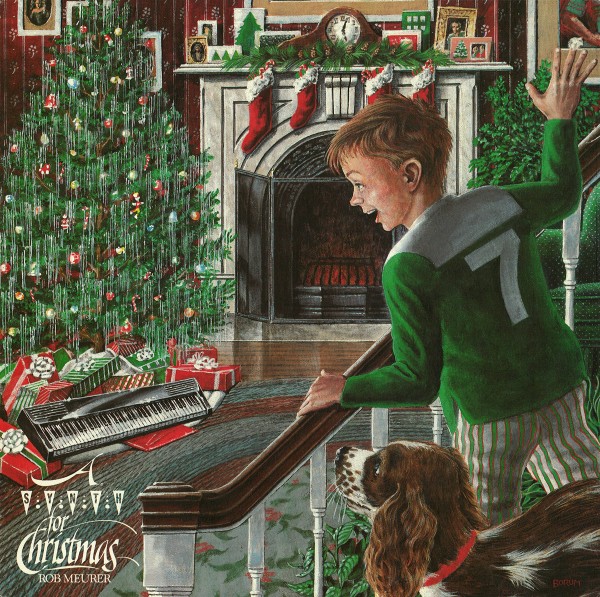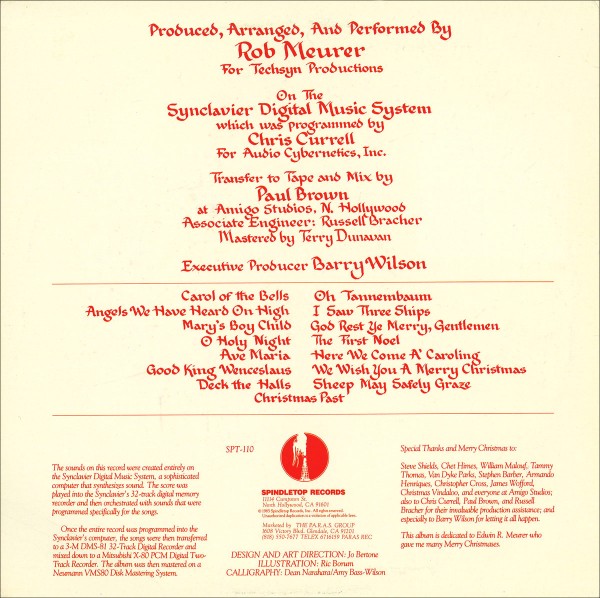 A Synth For Christmas by Rob Meurer – Spindletop Records SPT-110, 1985.
"The sounds on this record were created entirely on the Synclavier Digital Music System, a sophisticated computer that synthesizes sound. The score was played into the Synclavier's 32-track digital memory recorder and then orchestrated with sounds that were programmed specifically for the songs.
Once the entire record was programmed into the Synclavier's computer, the songs were then transferred to a 3-M DMS-81 32 Track Digital Recorder and mixed down to a Mitsubishi X-80 PCM Digital Two-Track Recorder. The album was then mastered on a Neumann VMS80 Disk Mastering System."
"God Rest Ye Merry, Gentlemen"
Audio clip: Adobe Flash Player (version 9 or above) is required to play this audio clip. Download the latest version here. You also need to have JavaScript enabled in your browser.